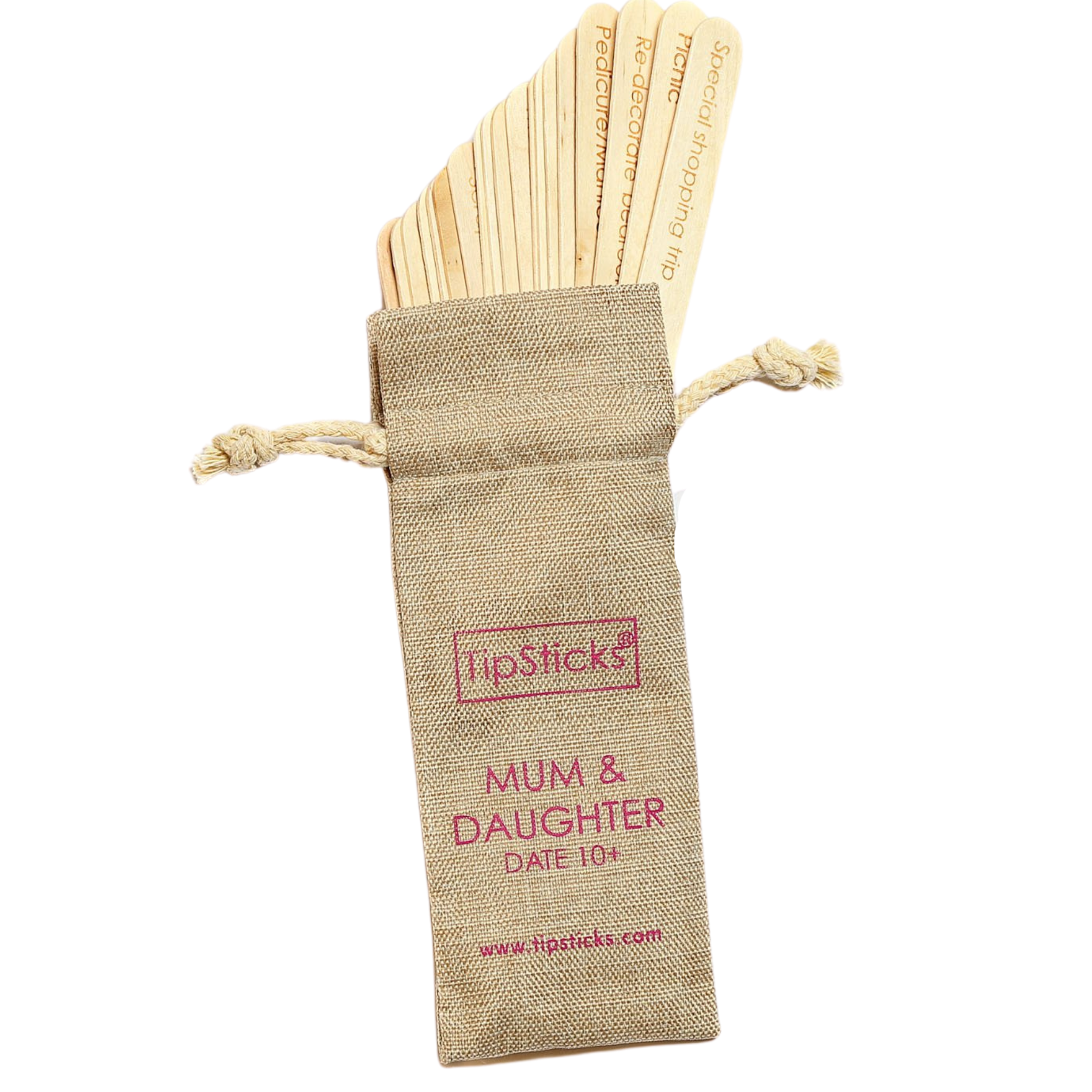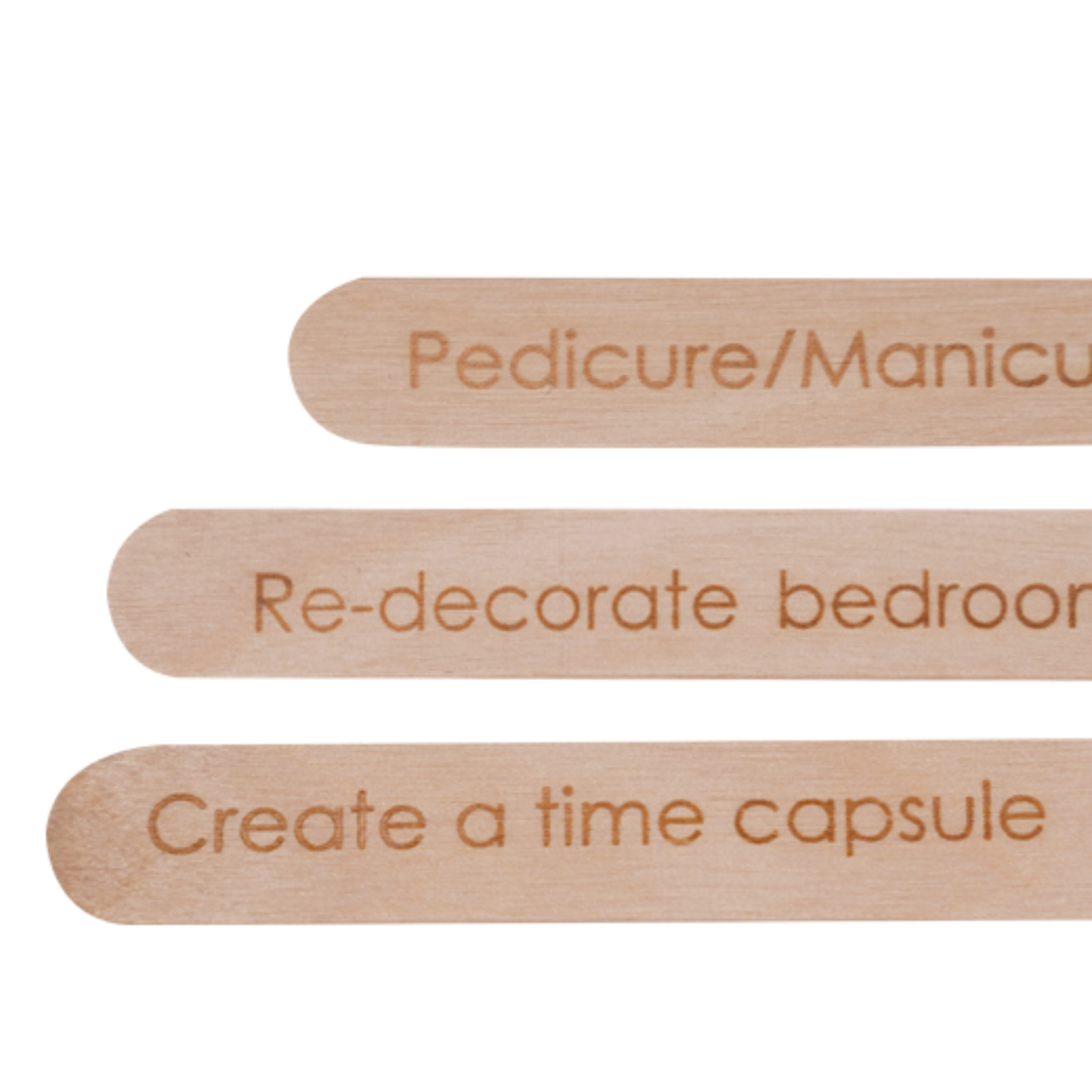 Mum and Daughter Date, suitable for ages 10+ has all sorts of special activities that will help you and your daughter continue to strengthen your close bond and build that level of trust and connection she'll rely on as she goes from teenager to young woman.
When was the last time you both stopped to just 'hang out'? Here is your excuse. Unwind together with a Mum & Daughter facial or venture out for a day at the Museum & an afternoon sunshine picnic. 
She can be sassy but we know, she secretly can't wait to spend time with Mum!
How you use Mummy/Daughter Dates:
Each stick has a fun activity you can enjoy with your child (i.e. Build a fort, bike ride, camping, do each other's make-up).
Randomly select a stick from the bag and that's the activity you will do together.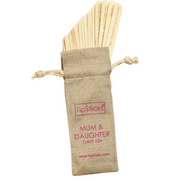 Mum Daughter Date 10+