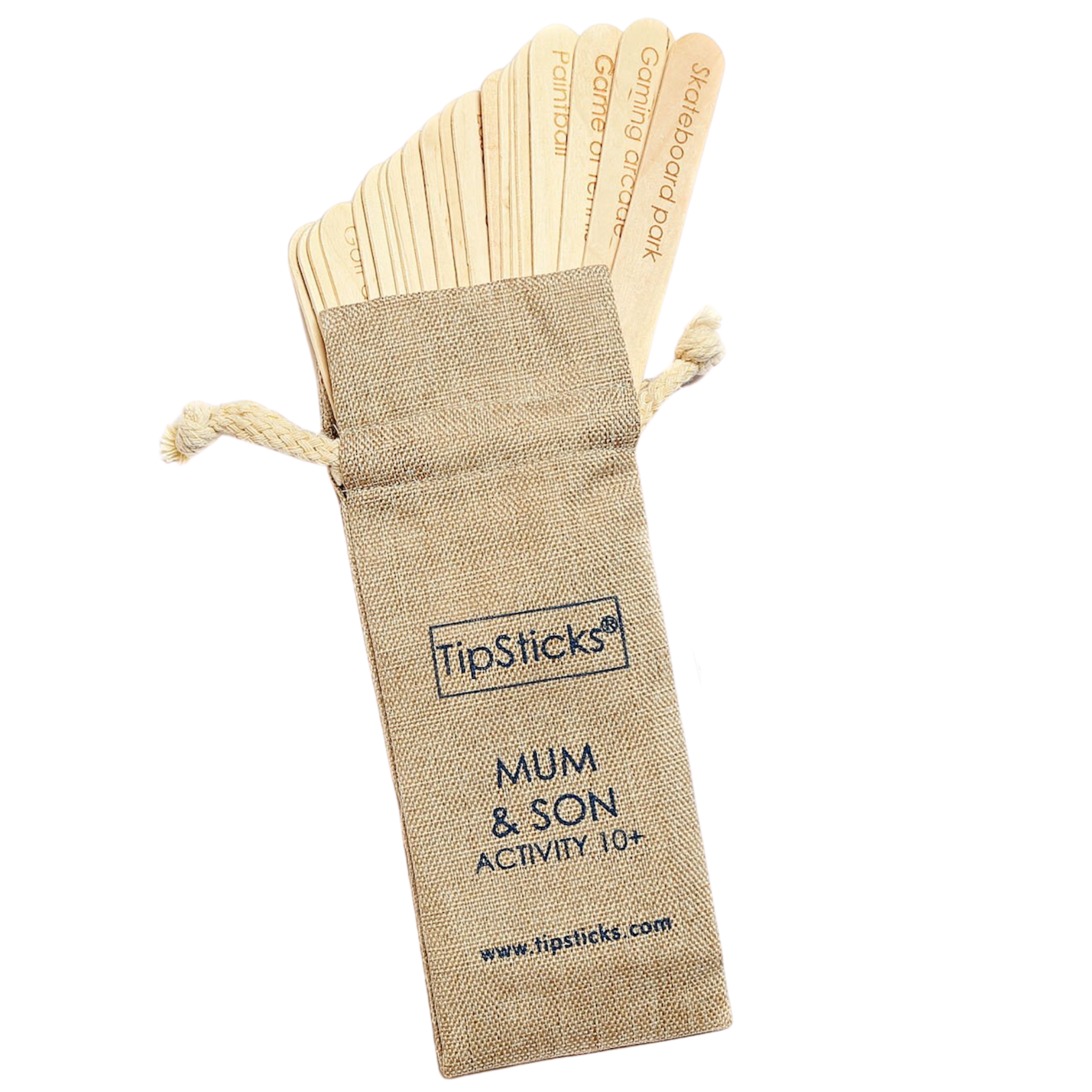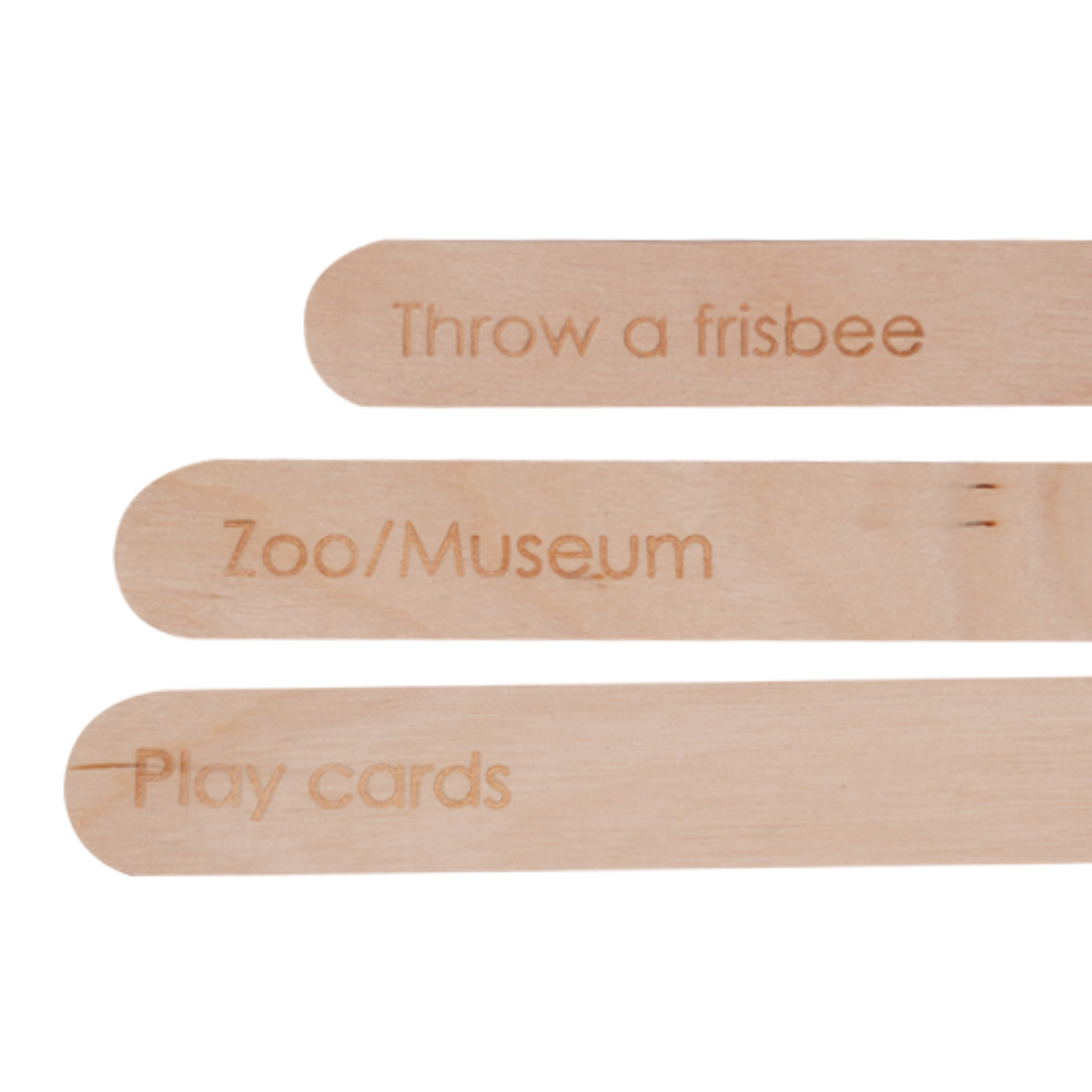 Mummy and Son Date, suitable for ages 5+ has lots of exciting and different activities that will be sure to make the play ground news!
The bond between a mother and her son is incredibly special. You're the person who gives him comfort, guidance, support… and that extra boost when he needs it most BUT, it's time to get muddy with some backyard camping, sticky with homemade play dough or building with a cardboard rocket ship. 
Get ready Mummy, you're going to Mars! 
How you use Mummy/Son Dates:

Each stick has a fun activity you can enjoy with your child (i.e. Build a fort, bike ride, camping, do each other's make-up).
Randomly select a stick from the bag and that's the activity you will do together.
Each Tip, Reward or Dare will create a memory and tell a story. We'd love to see or hear about one of yours.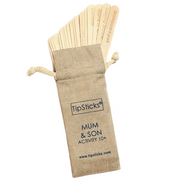 Mum and Son Date 5+