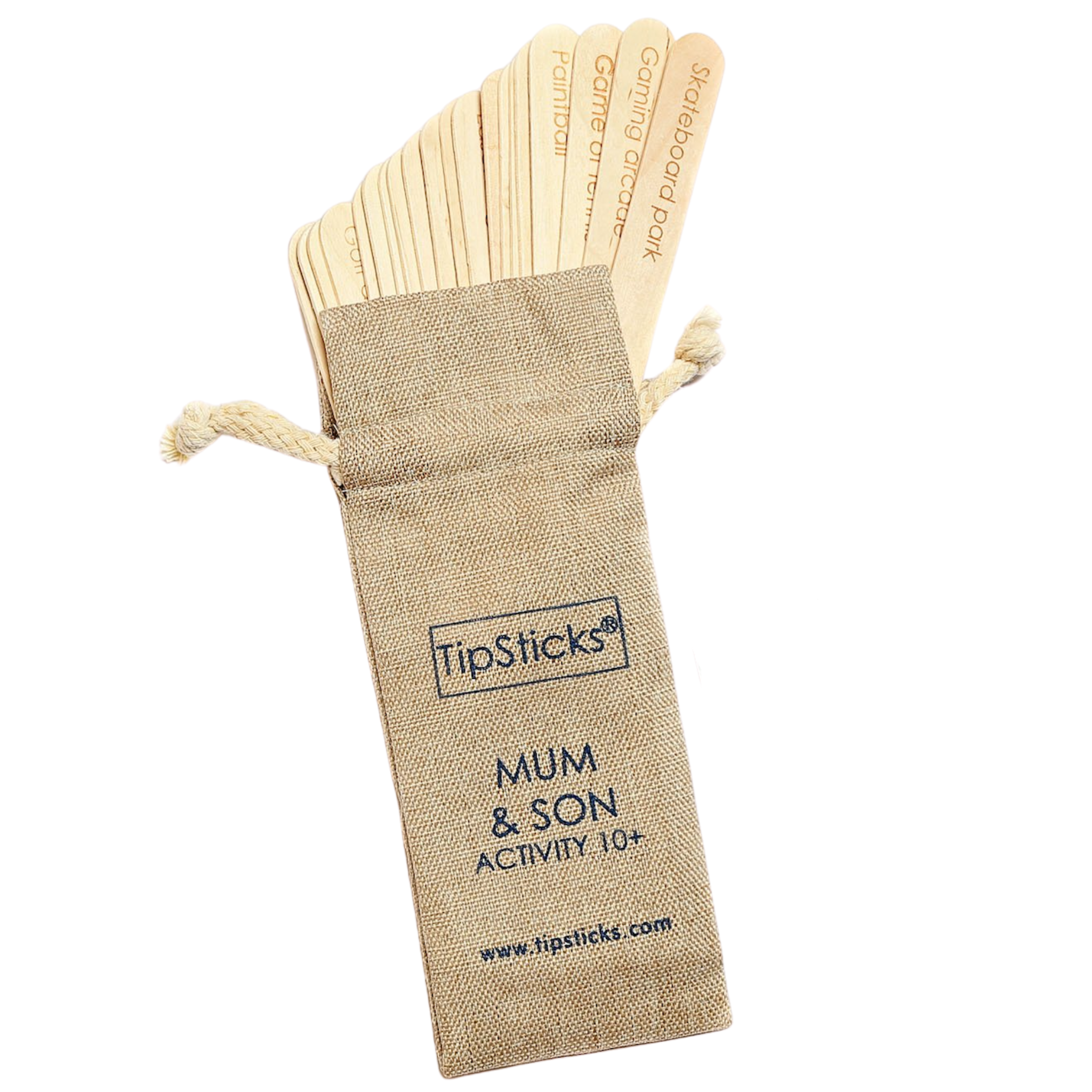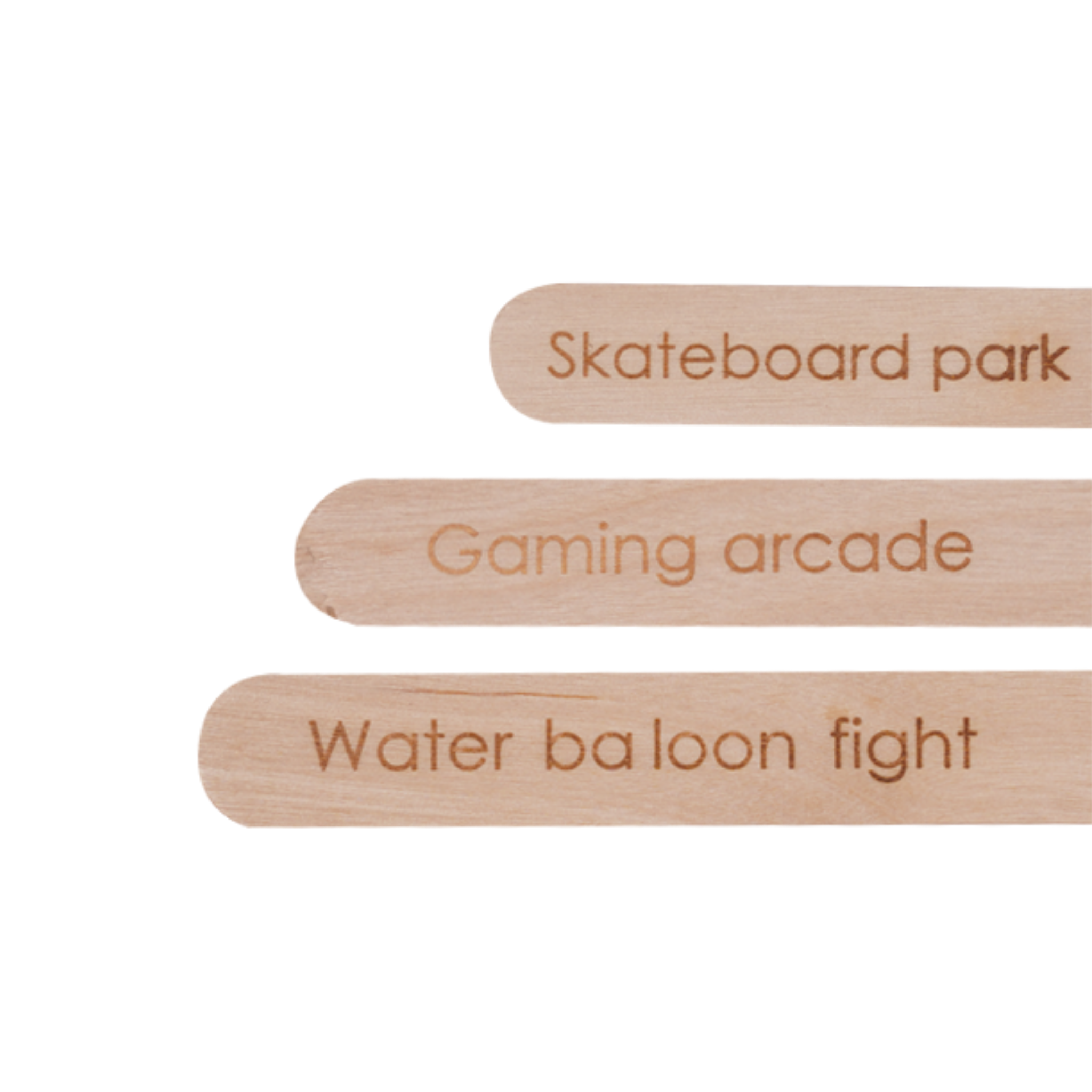 With Mum and Son Date, suitable for ages 10+ you'll be armed with lots of ways to grab his attention (and keep it) with exciting and sometimes adrenalin boosting ideas to spend time together. 
We can't promise your hair won't get dirty, but we can promise a son who will be bragging about how his Mum went paint balling!..You got this Mum, we believe in you!
How you use Mummy/Son Dates:
Each stick has a fun activity you can enjoy with your child (i.e. Build a fort, bike ride, camping, do each other's make-up).
Randomly select a stick from the bag and that's the activity you will do together.
Mum and Son Date 10+