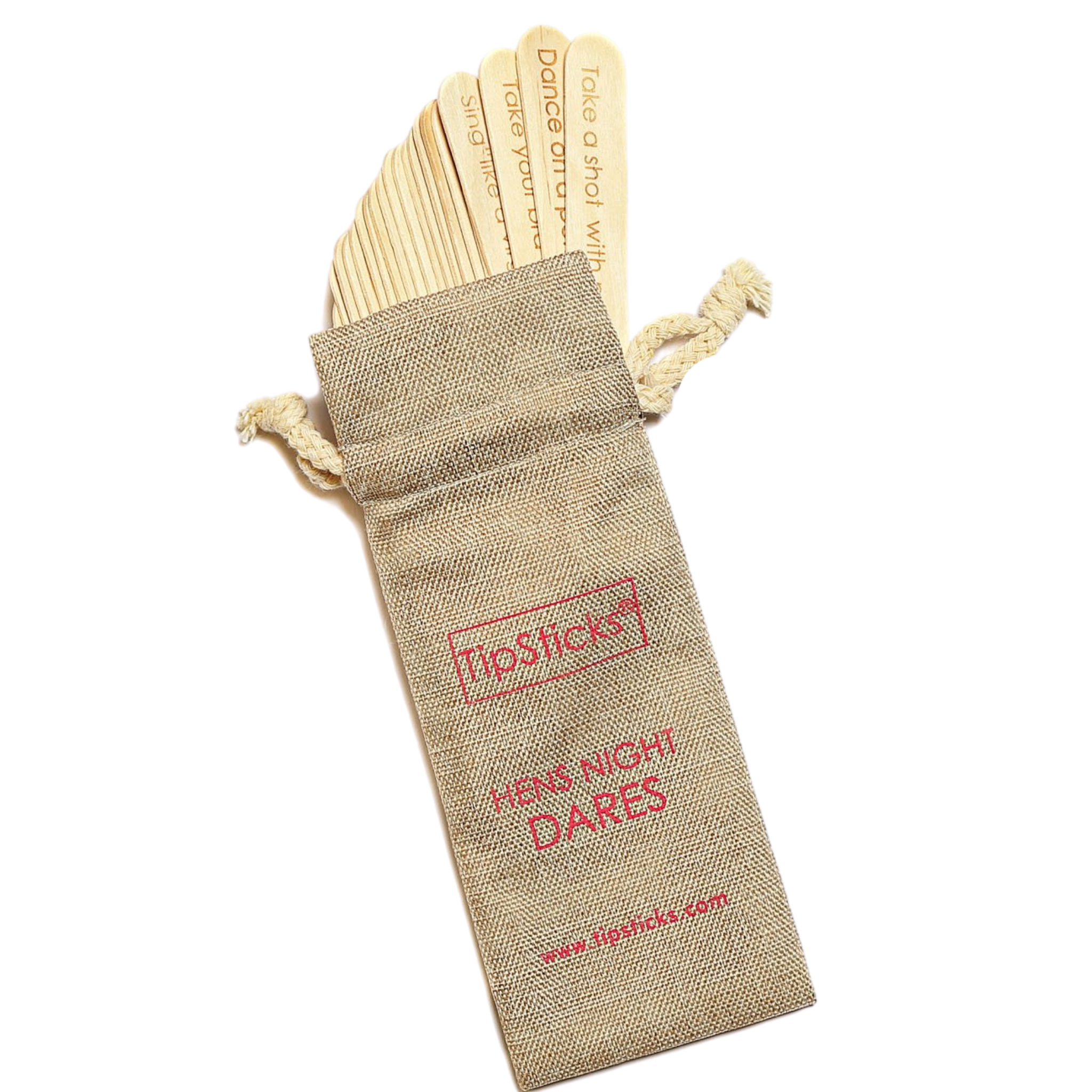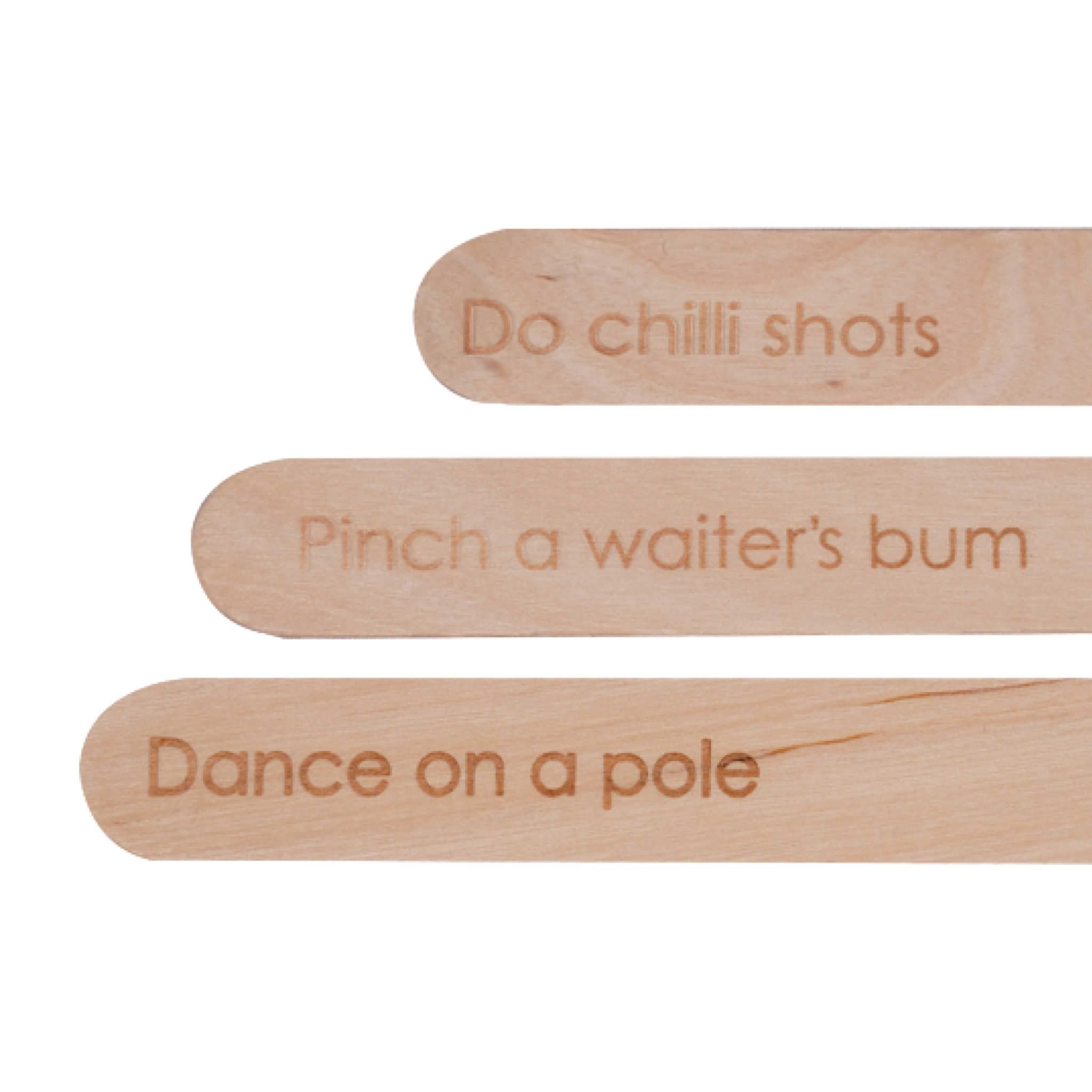 Your bestie only gets married once, you need to do it right!
Each Tipsticks will give a DARE: From dancing on a pole to handcuffing yourself to a stranger...cheeky, we know!
Get the girls laughing for years to come with memories they can never share - what are besties for, right?
 How you use Hens Dare?
Each stick has a dare activity to complete.
Randomly select a stick from the bag and that's the challenge to be completed.
Each Dare will create a memory and tell a story. We'd love to see or hear about one of yours.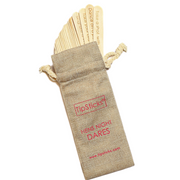 Hens Night Dares