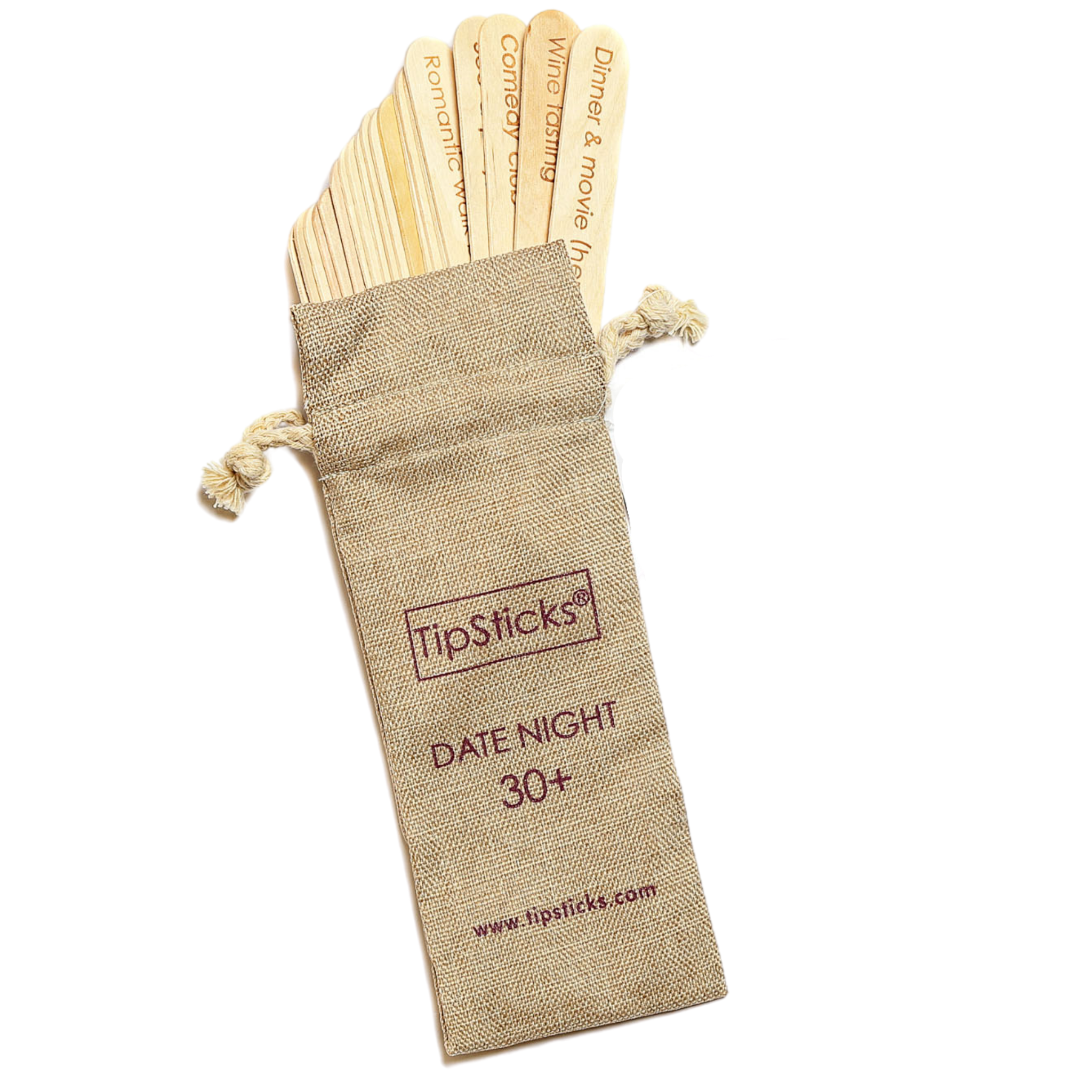 Date Night 30+
Remember the thrill? we don't either BUT we're here to fix that! 
Tipsticks will remind you of the nights you forgot, indoor wine & cheese picnic, champagne bubble bath or slow down for some wine tasting & massage. 
Go on, thank us later.
 How you use Date Nights:
Each stick has a romantic activity to help keep that spark in your relationship (i.e. Romantic walk beach, re-enact your first date, see a Play/Show).
Randomly select a stick from the bag and that's the date you will go on together.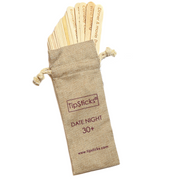 Date Night 30+
Love it
cant believe that a simple stick will make my boring date turn into an epic way of getting to know my partner better!
Fantastic!
with my wife working overseas right now, I definitely would like to make up for lost time. And when she returns home, it'll be TIPSTICKS all the way. How i would like to see the surprise on her her face…Thank you very much…You guys rock!!!
-spartacus
Couldn't be more thrilled to find your products! Tipsticks creates special thoughts and memories for lifetimes to come. One of the best ways to make our marriage happy in the present and to recall happy times from the past. You are phenomenal Tipsticks.. Thank you for creating this cool stuff!