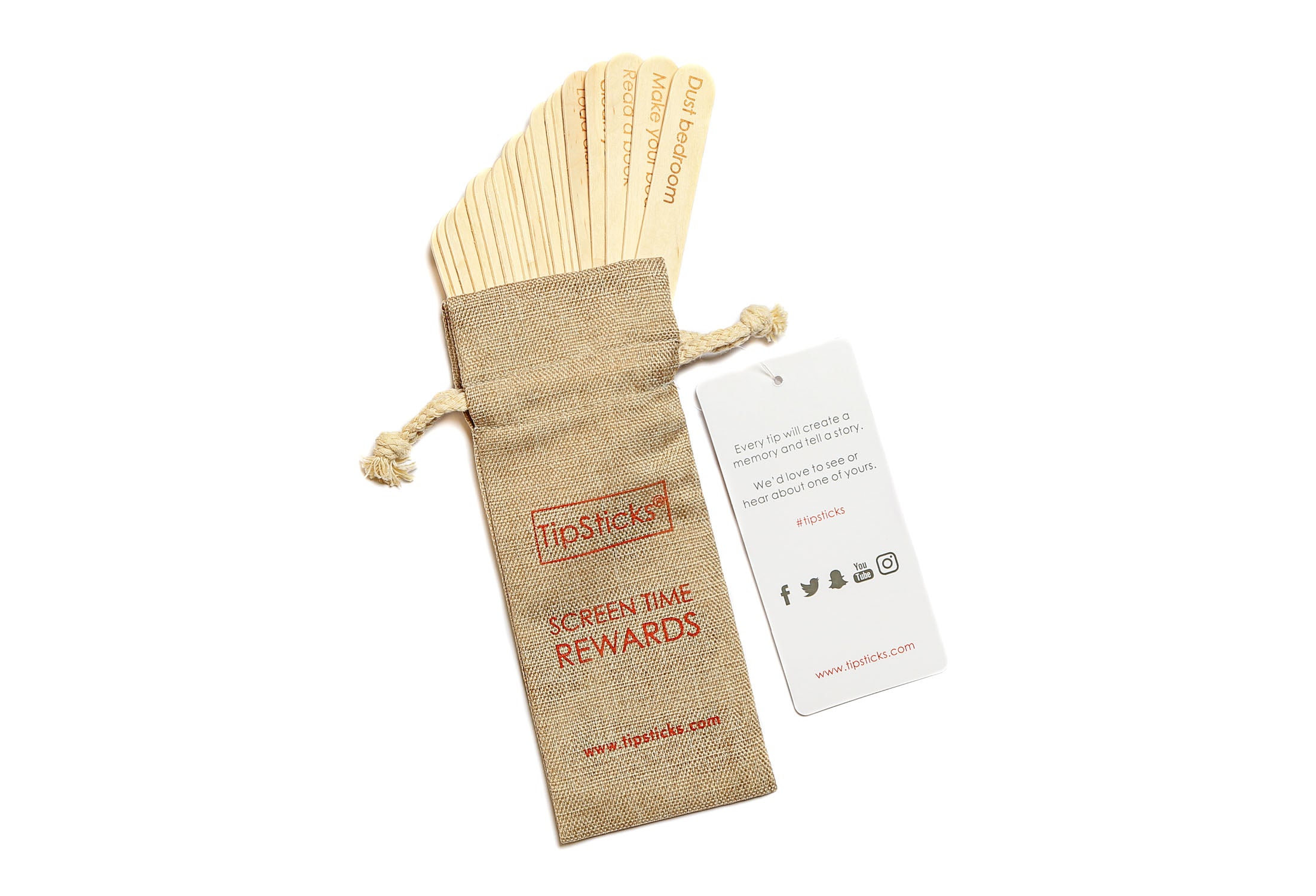 We know what you're thinking, it's time these little beautiful mini's started to help out!
Screen Time Rewards help to teach children sensible and positive behaviour patterns for the use of their devices.
Kids can choose from a range of fun and helpful household chores that when completed, earn them the privilege of having screen time.
The idea of these Tipsticks, teaching kids to appreciate the effort that goes into keeping a happy home. Skills that will be helpful for life!
How you use them:
Each stick has a chore and a Screen Time Reward (i.e. Clean Your Room – 30mins, Help Make Dinner – 30mins, Feed the Animals – 15mins).
Option 1: Randomly pick out 1 or more sticks from the bag and that's the chore/s they have to complete to earn their Screen Time Reward.
Option 2: Allow your child to go through the chores and select a predetermined number of chores they would like to complete to get their Screen Time Reward.
It's that simple and it works!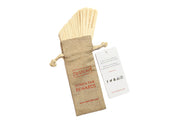 Screen Time Rewards