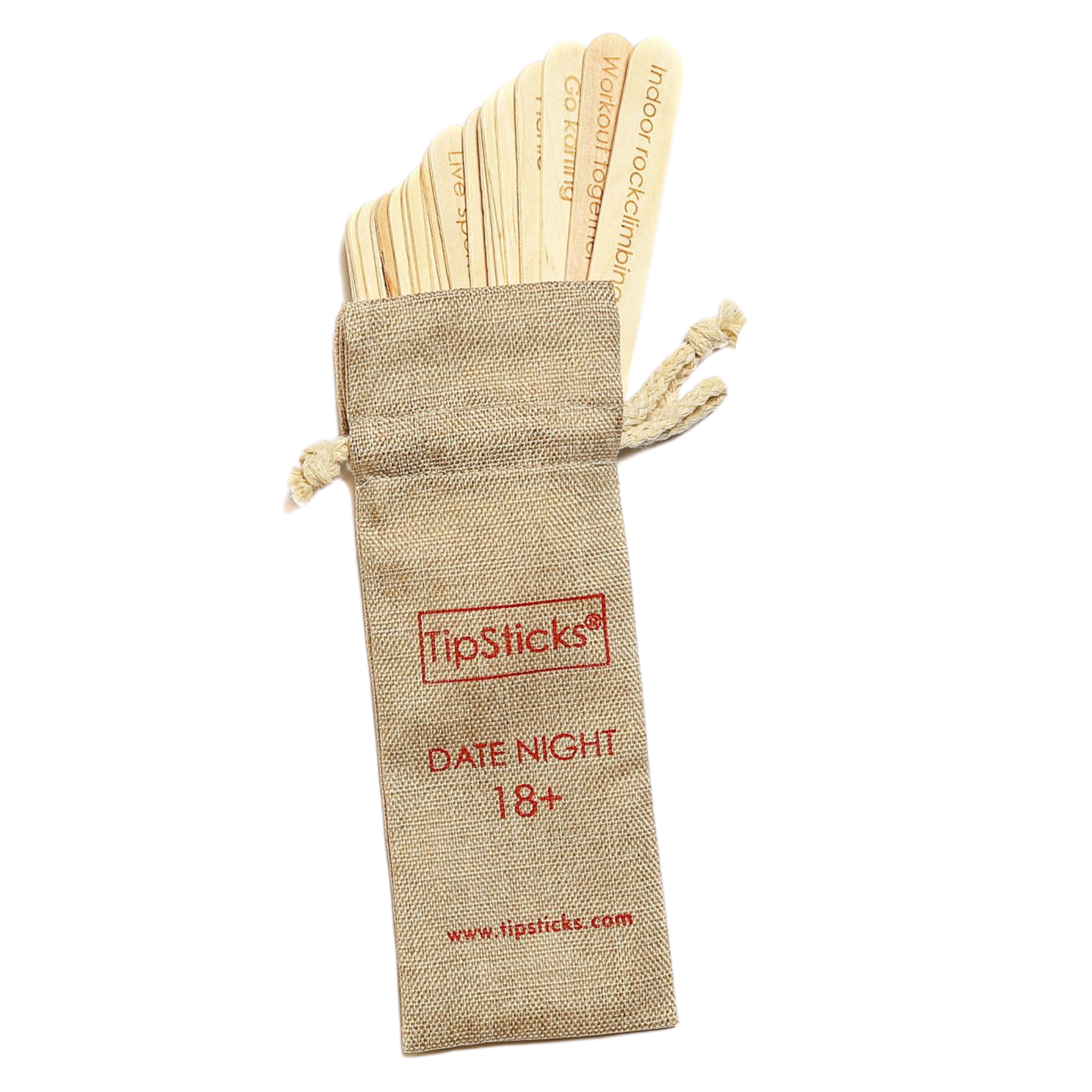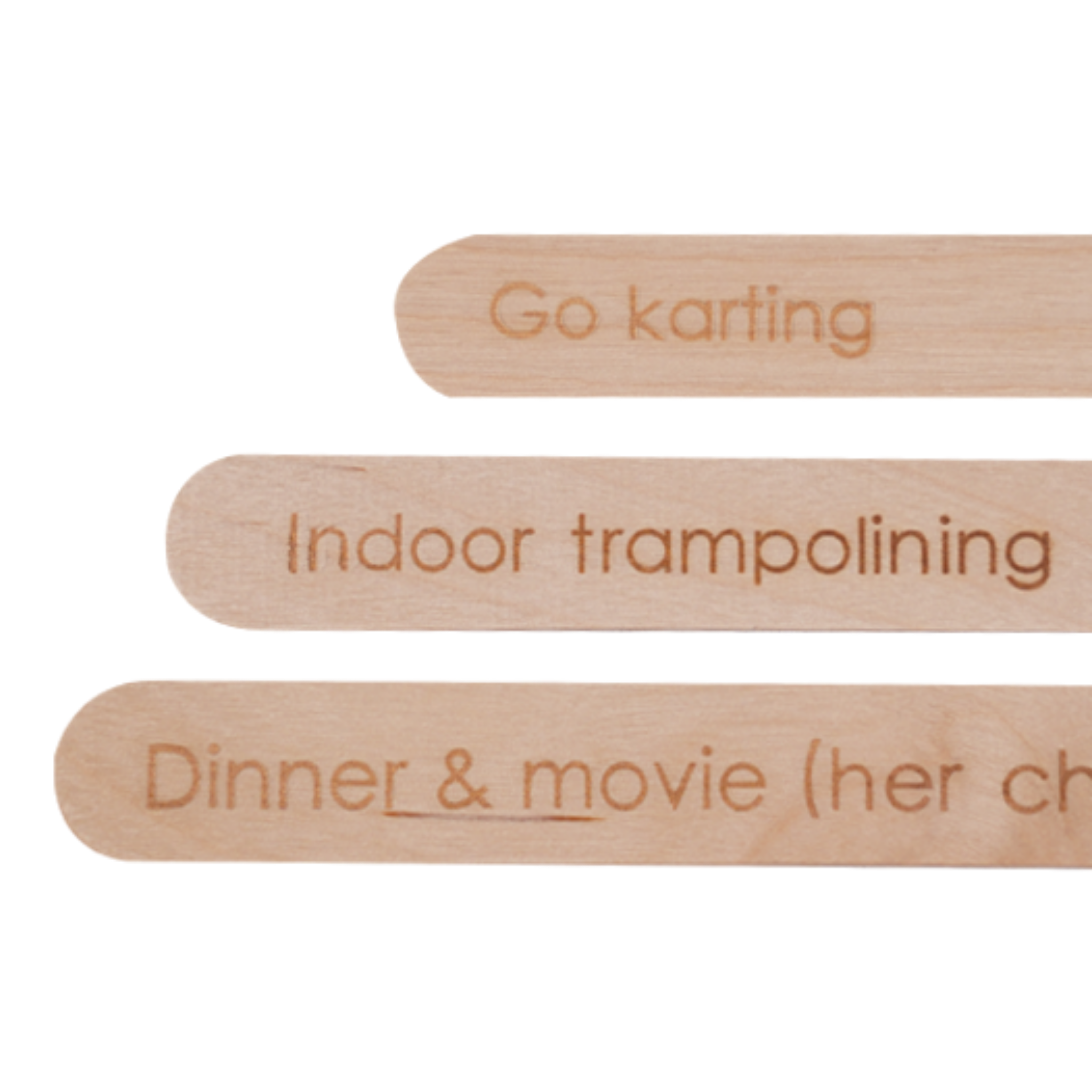 Date Night 18+ 

We're bringing romance back, baby!
Keep him happy, think date night to watch his favourite sports team. Keep her happy, think sunset picnic & holding hands.
Not to mention, you will be that 'couple' on Instagram! #couplegoals
How you use Date Nights:
Each stick has a romantic activity to help keep that spark in your relationship (i.e. Romantic walk beach, re-enact your first date, see a Play/Show).
Randomly select a stick from the bag and that's the date you will go on together.
Each Tip, Reward or Dare will create a memory and tell a story. We'd love to see or hear about one of yours.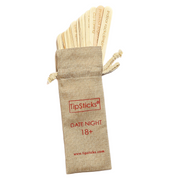 Date Night +18